Partnering Organizations
The following organizations are founding partners of the Industry Data for Society Partnership and agree to the set of commitments found on "Our Work."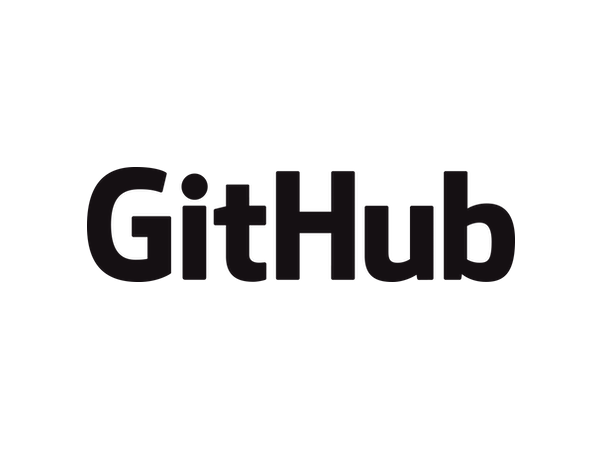 GitHub – As the global home for all developers, GitHub is the complete developer platform to build, scale, and deliver secure software. Over 94 million people, including developers from 90 of the Fortune 100 companies, use GitHub to build amazing things together across 330+ million repositories. With all the collaborative features of GitHub, it's never been easier for individuals and teams to write faster, better code.
"GitHub is the global home for all developers, including data scientists and ML engineers that are increasingly using the platform for data sharing and collaboration. We're proud to join the Industry Data for Society Partnership to help make private sector data more broadly available. This will empower developers to work together across industry, academia, and the public sector to address some of the world's most pressing social challenges."

Shelley McKinley, Chief Legal Officer, GitHub
---
HPE – Hewlett Packard Enterprise (NYSE: HPE) is the global edge-to-cloud company that helps organizations accelerate outcomes by unlocking value from all of their data, everywhere. Built on decades of reimagining the future and innovating to advance the way people live and work, HPE delivers unique, open and intelligent technology solutions as a service. With offerings spanning Cloud Services, Compute, High Performance Computing & AI, Intelligent Edge, Software, and Storage, HPE provides a consistent experience across all clouds and edges, helping customers develop new business models, engage in new ways, and increase operational performance.
"HPE is proud to be a part of this initiative because we support open data and the goals of the Industry Data for Society Partnership.  At HPE, we want to democratize the access to data and provide guidance on how to approach this form of data sharing to solve big problems.  For example, our work with sustainable agriculture has enabled farmers in developing countries to find the right data, at the right time, to be more productive producers.  It is this kind of collaboration and sharing that can help overcome some of society's most difficult challenges." 

Glyn Bowden, Chief Architect for AI and Data Science, HPE
---
LinkedIn – LinkedIn connects the world's professionals to make them more productive and successful, and transforms the way companies hire, market, sell and learn. Our vision is to create economic opportunity for every member of the global workforce. LinkedIn has 850+ million members and has offices around the globe.
"Joining the Industry Data for Society Partnership is perfectly aligned with exactly what LinkedIn is all about – creating economic opportunity for the global workforce. The data we make available to partners for research and development purposes, what we call the Economic Graph, provides a vibrant representation of the global activity of more than 850 million professionals, as they connect, learn new skills, explore jobs, and gain the knowledge and insights needed to successfully pursue economic opportunity. We can't think of a better time than now, or a more necessary moment, to use data to address the immediate needs of a changing world."

Sue Duke, Vice President Global Public Policy, LinkedIn
---
Microsoft – Microsoft (NASDAQ: MSFT) enables digital transformation for the era of an intelligent cloud and an intelligent edge. Its mission is to empower every person and every organization on the planet to achieve more. Microsoft's Open Data Campaign aims to close the data divide and help organizations of all sizes realize the benefits of data and the new technologies it powers.
"Making data more open and accessible can aid in the progress of solving today's most urgent societal challenges and that's why we are a founding member of the Industry Data for Society Partnership. Over two years ago, Microsoft launched the Open Data Campaign to help close the data divide, and extend the benefits of open data to organizations of all sizes. We know we can accomplish more by working together and make real progress towards addressing today's most pressing societal challenges."

Burton Davis, Vice President and Deputy General Counsel, Intellectual Property Group, Microsoft
---
Northumbrian Water Group – Northumbrian Water Group (NWG) provides water and wastewater services to customers in the North East of England, trading as Northumbrian Water (NW), and water services only to customers in the south east of England, trading as Essex & Suffolk Water (ESW). Our vision is to be the national leader in sustainable water and wastewater services.
"At Northumbrian Water, we firmly believe in the power of data and have a long track record of using data to fuel innovation. Since our first open, annual Innovation festival back in 2017, we have run almost 200 sprints, hackathons and data dashes and most of these have been powered by data from our own company along with that of our peers and partners. We know there is more we can do and so we are incredibly excited to be an active member of this new partnership. We are looking forward to not only increasing the impact we can have together in addressing societal and environmental challenges but also to share our learning to help others do the same."

Nigel Watson, Group Information Services Director, Northumbrian Water Group
---
Ookla – As a trusted provider of connectivity intelligence, Ookla has helped define global telecommunications standards for nearly two decades. Ookla works with global organizations that accelerate positive industry growth in order to achieve better connectivity for all.
"Similar to electricity, water, or good roads, connectivity has become part of the infrastructure of modern life. Reliable and equitable access to connectivity helps create opportunities for educational, economic, and both personal and societal growth. Through our Ookla for Good program, we offer open datasets to help inform policy decisions, address critical societal issues, and move toward fulfilling our vision of a future with better connectivity for all. We're proud to be part of Industry Data for Society Partnership and believe accurate, accessible data is a key component for helping improve connected experiences."

Chip Strange, Chief Strategy Officer, Ookla
---
UK Power Networks – UK Power Networks is the UK's biggest electricity distributor, making sure the lights stay on for more than eight million homes and businesses across London, the South East and the East of England. UK Power Networks continues to be listed in the Top 25 Best Big Companies to Work For. The company invests more than £600 million in its electricity networks every year, offers extra help to vulnerable customers at times of need, and is undertaking trials to ensure that electricity networks support the transition to a low carbon future. UK Power Network's Open Data Portal features one of the UK's biggest sets of information about the electricity network.
"The power of data for any organization is in looking beyond their own boundaries and combining it with information from other sectors and developing fresh insights that will ultimately lead to action and long-lasting change. At a time when the global energy crisis is impacting us all, especially the most vulnerable, the IDSP has the potential to be a powerful tool for positive change."

Matt Webb, Head of Enterprise Data Management, UK Power Networks
Affiliate Organizations
The following organizations are affiliates to the partnership and will provide guidance and expertise to the partnership as it develops and advances its program of work.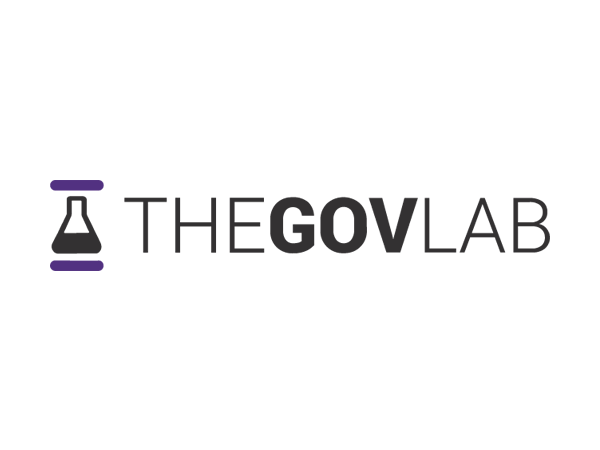 The GovLab – The GovLab's mission is to improve people's lives by changing how we govern using advances in science and technology. Its Data Program works with partners across sectors and regions toward making the availability and use of data for public interest purposes more systematic, sustainable, and responsible. For more information, visit TheGovLab.org and OpenDataPolicyLab.org.
"One important lesson we've learned about using data for good is the importance of collaboration and partnerships. There is an exponential return when organizations align their goals and pool their data resources and expertise. Collaboration also improves trust in how data is handled, as well as the legitimacy of the projects initiated. In other words, data partnerships are critical to unlocking data's potential for societal benefit while limiting its risks and potential harm.

Stefaan G. Verhulst, Co-Founder of The GovLab and Director of its Data Program
---
Open Data Institute – The Open Data Institute (ODI) is a non-profit with a mission to work with companies and governments to build an open, trustworthy data ecosystem, where people can make better decisions using data and manage any harmful impacts. We work with a range of organisations, governments, public bodies and civil society to create a world where data works for everyone. Our work includes applied research; consultancy services; training; and providing free reports, tools and webinars.
The ODI was co-founded in 2012 by the inventor of the web Sir Tim Berners-Lee and artificial intelligence expert Sir Nigel Shadbolt to show the value of data, and to advocate for its innovative use to affect positive change across the globe. We're an independent, non-profit, non-partisan company headquartered in London, with an international reach.
"The ODI is proud and excited to be an affiliate of the Industry Data for Society Partnership. The program represents the ambition and duty of the private sector to be at the forefront of driving positive social change through open data.

"It is well known that businesses can create value by using third-party data to develop new products and services. But at the ODI, our research has shown that they can unlock more value for society by opening up the data they have collected. This will help to address global issues, such as the climate crisis and the covid pandemic.

"As an affiliate, we will use our expertise to help shape the partnership's plans and approach, and we look forward to offering guidance and support to its partners as they embark on new data sharing projects."

Jack Hardinges, Head of Programmes at the Open Data Institute (ODI)